Bored with your Sims 4 game?
Step up your game!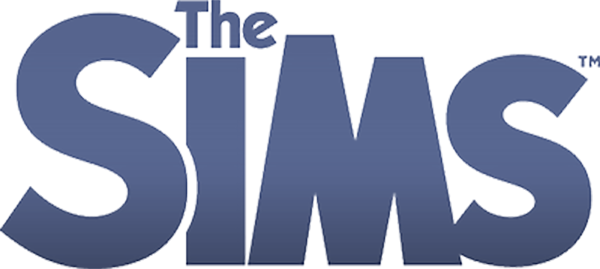 Sims offers nearly endless possibilities for challenge & creativity!
If you are finding your Sims 4 a bit flat you may need to 'step things up' so to speak.

Expand Your Game | Build your game as your budget allows. EA cycles through which packs/expansions go on sale. You can see if something is on sale when you start your game in Origin, or check the EA Store.
Just a few of the many things that can spice up your game…
Purchase expansions. They can add an incredible amount of interest and depth of possibilities for play, depending on the particular pack and what it adds. Some expansions even add careers, skills and a lot of interesting options.
Enter challenges. On the forums you can find many threads with gameplay or build challenges that can be help you build creativity and skills. This also provides interaction with other players with similar interests.
Up your challenges in your households. If you play a large household, challenging career &/or financial goals, multiple households, make collections, etc. it can increase your challenge level considerably. Imagine the possibilities!
Buy & run a business. This one overlaps the expansion suggestion.
With Get To Work you gain careers plus you can go to work with some of them, and you can build/purchase/run a retail business. You can even sell goods that you make in the business, which increases the challenge. (ie: Garden produce, food you cook/bake, paintings, items made on the Woodworking Table, etc.; or items from build mode can be added to the store.
With Dine Out you can eat out interactively or you can build/purchase and run/manage a restaurant.
With Cats & Dogs you can build/purchase/run/be a vet at a veterinary clinic.
Gardening challenges. This one overlaps the expansion suggestion, also. With the Seasons Expansion you're able to add many features that switch things up, including weather, gardening seriously, joining the gardener career (or botanist or flower arranging/florist career).
Expanding on the 'gardening challenges' suggestion… I like to have a cook & florist then have them also have a valuable garden and build a business for them where they sell the produce and cooked/baked goods in a retail store (through the Lice Cold Freezer customers can purchase directly from the freezer with no need to check them out) and make flower-arrangements to sell in the store. (I have several stores set up to work this way in my gallery that you can download and use if you don't want to build one.)
Enchanting Home Bakery | Enchanting Bakery Food

Build. Many gamers enjoy creating lots, rooms or households for uploading to the EA Sims 4 Community Gallery for others to download.
Chat & Learn. Participate in discussions on the EA Sims 4 Forum. Bounce Sims 4 ideas off like-minded simmers. Learn and share ideas.  Be virtually Sim-social!
Share Your Expertise or Get Help. Report bugs  & search game issues. Help others who are stuck, need help, or have gameplay questions on the EA Answers HQ forum! Get and give advice in this peer-to-peer, community help forum.
Mods. (Caution: Use Mods at your own risk!!)
With a HUGE dose of wisdom and caution, research and more research (and did I say to be careful???)… You could try a well-known, highly respected, and well-maintained Mod. I never use Mods or CC (click here to read why) but a few of my friends whom I respect as awesome and wise gamers do. But… if you choose to use any Mods I would advise you use them in a cautious responsible manner.

Keep them well maintained, always follow the guidelines of what to do before and after a game patch/update, and keep it limited. My free advice for the day. Make sure you read carefully the tips and directions for using them on Crinrict's website.

Keep patches current and explore newly added content and options. Sometimes EA throws in some great free stuff!  (Tip from Euphorial Queen)
Take a break from your game and try something else for a while. When you come back you may have renewed interest and enthusiasm. (Tip from Euphorial Queen)
Explore CAS. You can have tons of fun learning the ins-and-outs of what's possible in CAS! Between clothing options, genetics, and customizations you can do far more than it appears at first sight. Take some time and have fun with your creation! (Tip from PugLove888)

On this note, please read Euphorial Queen's wonderful article, "Creating Unique Personalities in The Sims"!
Experiment. Experiment with all the game has to offer, whether it is completing the goals that are in game, or else experimenting on your own. (Tip from PugLove888)
Create Your Own Stories. Create stories, using the game as a medium for story-telling! You can even take screenshots and post them on a blog &/or slideshow that you share on Social Media. (Tip from PugLove888)
'Play with a Friend'. If you have either a real-life or online friend who plays Sims 4, you can make creations for each other and swap them, whether they're the same type of item like households, or two different items like exchange a house for a family. (Tip from PugLove888)

PugLove888 and I have done this several times, as have EuphorialQueen and I! I love to build homes, and both PugLove888 and EuphorialQueen are awesome at making Sims in CAS. So…. we give each other a list of what we'd like, make our creations, upload them to the gallery, and download into each others' games. It's fun to share comments and screenshots with each other as we play them, and I've even asked permission about marriages and other big decisions &/or documented the events for them.

Play in a different style than you usually play. Try rotational play if you normally focus on one household, or if you are a rotational player try focusing on just one house in a save game. Family players could try single Sims or couples without kids, and people who usually play dating Sims or party-goers could try a large family! (Tip from PugLove888)